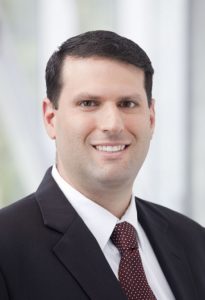 The Executive Committee of the Masonry Society recently appointed Mr. Peter M. Babaian, who is the Building Technology Division Head for Simpson Gumpertz & Heger's (SGH's) Chicago office, as the next Chairman of the Society's Technical Activities Committee (TAC). As Chair, Babaian will lead one of TMS's most important Committee's which is tasked with directing, coordinating, and reviewing all technical activities of the Society. He will also serve a critical, though non-voting member of TMS's Executive Committee and Board of Directors in order to provide counsel on technical activities and to forward recommendations from TMS's technical committees.  Babaian, who will replace Dr. David I. McLean of Colorado State University as TAC Chair, will begin his term as Chair following the October Annual Meeting.
At SGH, Babaian is the Building Technology Division Head for SGH's Chicago office, and he leads their Building Enclosure Commissioning Practice. His experience includes designing, investigating, and rehabilitating a variety of building enclosures and structures. His specialties include exterior enclosure consulting on new construction, rehabilitation of existing structures, historic preservation, and building enclosure commissioning. He received a BSCE from Tufts University in Medford, Massachusetts and a MSCE from Northwestern University in Evanston, Illinois. Mr. Babaian is a licensed Professional Engineer in twenty-four states and a licensed Structural Engineer in three states.
Babaian currently serves on TMS TAC and is an active member of the Society, serving on several committees.