The Masonry Society's Board of Directors approved bestowing Honorary Membership on Daniel P. Abrams, which is the 16th time the Society has bestowed its highest award on an individual. The Society will formally recognize Abrams at its Awards Luncheon on October 8th in Raleigh, North Carolina.
---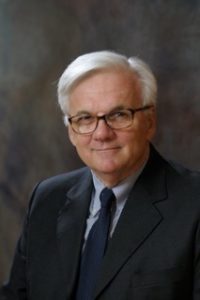 Daniel P. Abrams is a noted masonry researcher and educator. Within TMS, he has served in numerous critical roles (including President, Vice, President, Secretary/Treasurer, and Research Committee Chair), began and served as the first chair of TMS's Investigating Disasters Program, and initiated the PERM (Planning for Enhanced Research in Masonry Program) for TMS.
Possibly his most noted contribution to TMS during his term as President was negotiating to use income from the 1st edition of the Masonry Designer's Guide to hire a full time Executive Director for TMS.  He also has served as the chair of the masonry subcommittee for development of the NEHRP Seismic Provisions for New Buildings and the lead author of the masonry chapter of the FEMA 356 Guidelines for Seismic Rehabilitation of Existing Buildings.  Because of his many contributions to TMS he was given both the President's Award and the Scalzi Research Award in 1997 and was made a Fellow of TMS in 2005.