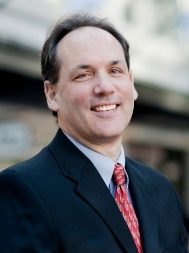 John M. Hochwalt is Associate and Director of Engineering for Seattle Structural Group KPFF. He is extremely active in The Masonry Society, and in supporting not only the masonry industry, but also the practice of structural engineering. Within TMS, he serves on the Board of Directors, TMS 402/602, and chairs the Seismic and Limit State subcommittee. He is co-author of TMS's new Strength Design of Masonry publication and serves as an author on the Masonry Designer's Guide. He has given numerous webinars and seminars, including the TMS Night School on Strength Design. Outside of TMS, he is equally as active, authoring several design guides, including the popular Reinforced Masonry Engineering Handbook, while also assisting Western States Clay Products Association on many projects.
Hochwalt was awarded with the 2021 TMS Haller Award winner for enhancing design practice and a 2020 TMS Service Award for assisting staff with technical inquiries, development of several TMS Responds articles and assistance on other projects and programs. The nominator noted that "John Hochwalt truly embodies the TMS mission of advancing masonry knowledge, development and application".
Hochwalt holds B.S. and M.E. degrees in Civil Engineering from Cornell University and is a licensed Professional and Structural Engineer. His professional experience is extensive and extends from Industrial projects to high-rise, health-care, and defense projects. He also has worked on a number of Assessment and Renovation Projects.