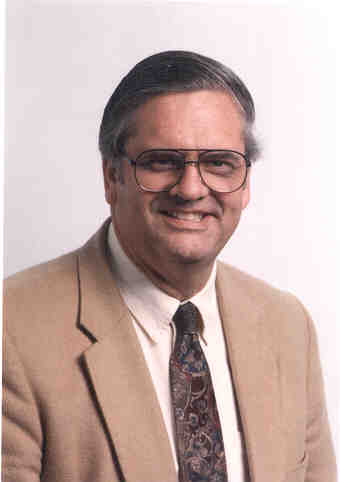 John Chrysler, past Executive Director of the Masonry Institute of America, was presented with the 2022 President's Award during The Masonry Society's Annual Meeting on October 13, 2022 in Denver, Colorado.
TMS President W. Mark McGinley recognized Chrysler's exceptional leadership for the first 6-year revision cycle for TMS 402/602-22 and noted his longtime service to the Society including service as President of the Society, participating in TMS 402/602 for a number of cycles, many as a Subcommittee Chair, and serving on other committees. For his past service he was awarded Fellow Membership (2012), an earlier President's Award (2008), and a Service Award (2013). During the presentation of this award, however, McGinley focused on his service and exceptional work as Chair of the TMS 402/602-22 Committee.
Chrysler recently retired as Director of the Masonry Institute of America but continues to consult within the industry serving as the Director of Western States Clay Products Association, as a member of many TMS Committees, and as a member of other Committees as well. He regularly speaks and writes on a variety of masonry topics, and is sought after speaker on special inspection of masonry. He opened TMS's Night School related to Major Changes in TMS 402/602-22.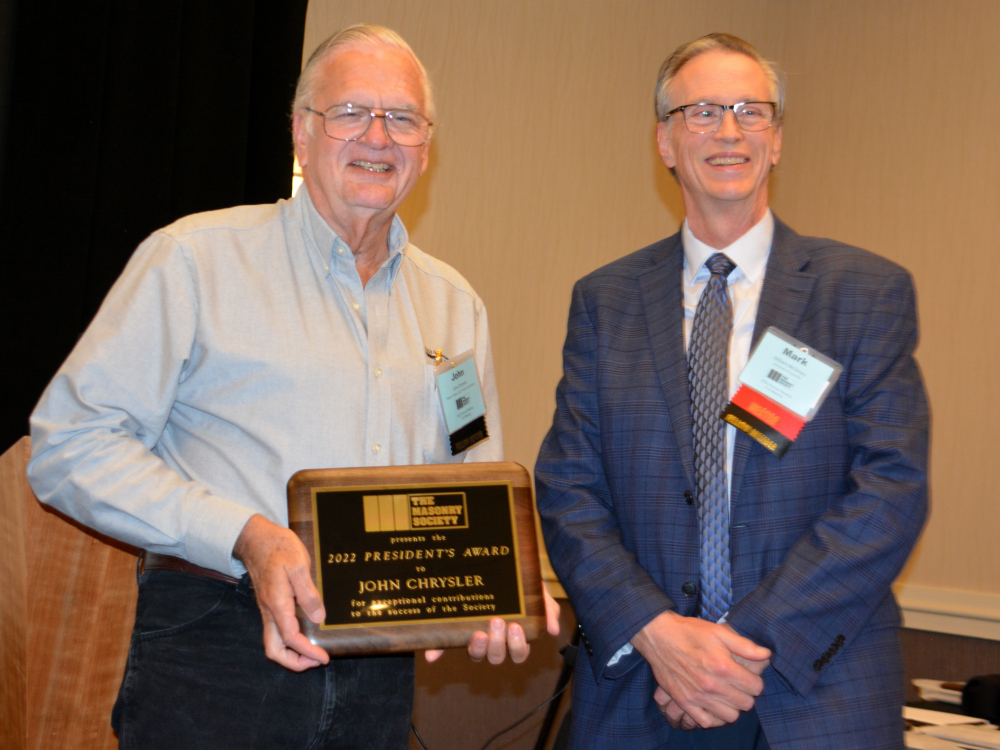 ---
The President's Award recipient is chosen by the current President to recognize an individual who has made an exceptional contributions to the success of the Society.