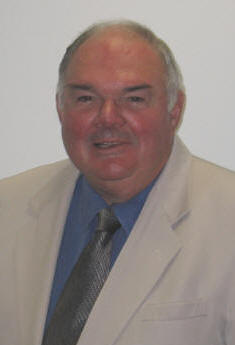 Raymond T. Miller, P.E. Former Owner of Miller Consulting Engineers, was presented with the 2022 Haller Award during The Masonry Society's Annual Meeting on October 13, 2022 in Denver, Colorado.
David Sommer, Chair of the Design Practices Committee, presented the award to Phillip Samblanet, TMS Executive Director as Miller was unable to attend the meetings due to a travel conflict. Sommer noted that Miller founded Miller Consulting Engineers in 1978 and has an active engineering career spanning almost 50 years. Miller also taught masonry design at universities & via local and national seminars. He was very active and was involved in many professional organizations including TMS, ACEC, SEAO, and others. Within TMS he served in variety of roles including: President, TAC Chair, Masonry Designer's Guide Author/Reviewer, TMS 302 – Sound Standard Member. For his many contributions, Miller was made a Fellow Member of TMS in 2010, and he received a TMS Service Award (2012) and President's Award (2007).
Samblanet noted the close friendship he and his wife have with Ray and Linda, and noted his respect for both, noting that both were the definition of "mentor". He read a statement prepared by Miller, and noted other personal observations about Miller's amazing career  and legacy.
---
The Haller Award is given to an individual engineer or an engineering firm that has enhanced the knowledge of masonry in practice. This award recognizes the beauty, elegance, and economy of structural masonry projects.