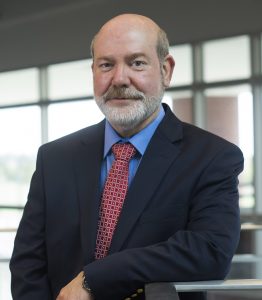 Gerald 'Andy' Dalrymple has about the most extensive credential package that you will find with any practicing Engineer.  He is a registered Professional Engineer in 17 States and Washington DC.  After graduating from Clemson with B. S. and M. S. degrees, Andy worked at several design firms and served as a Staff Engineer at BIA before becoming a founding partner at WDP & Associates in 1995.
During his professional career Andy has made over 50 presentations and participated in over 35 publications for the benefit of industry.  If that were not enough, Andy has been an active member of TMS for over 30 years and has gone the extra mile by serving as a peer reviewer and technical committee volunteer at several North American Masonry Conferences.  He also participated at University Professors Masonry Workshops (now Masonry Educators Workshop), and peer reviewed TMS Journal paper.  Andy's most notable involvement has been with the TMS 402/602 Committee, participating as an active member since 1989 and taking on the task as Main Committee Secretary for 15 years.  It is difficult to imagine the success of TMS 402/602 for the 4 cycles over this period without Andy.
In addition to his extensive involvement within TMS, Andy has participated multiple times as judge for the Virginia Engineering Excellence Awards and has been actively involved in ASTM Committees C12 and C15 for over 30 years.  He is also a member of the American Concrete Institute and the International Concrete Repair Institute.