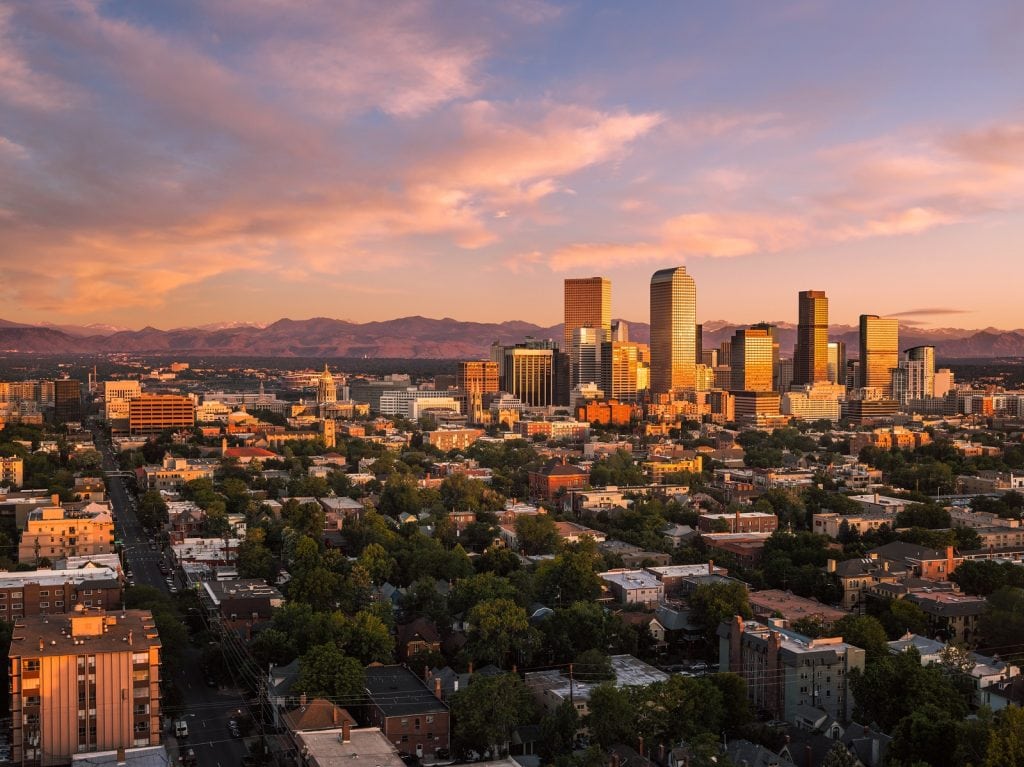 October 12-15, 2022




Sonesta Denver Downtown Hotel




Denver, CO
Join us to participate in TMS business and committee meetings (including TMS 402/602 meetings) and network with other masonry professionals at social events.
Special thanks to this year's sponsors!
Let us know what you thought of this year's meeting by completing this evaluation form. Your input will help TMS plan and improve future meetings.
---
General Session Information
Session 1 – Masonry Case Studies
Moderator: Michael P. Schuller, Atkinson-Noland & Associates
Design & Construction of a Masonry Home: Lessons Learned and Recommendations
Presented by James R. Harris, Owner, J.R. Harris & Co.
CANUS Project: Key Outcomes
Presented by Ece Erdogmus, PhD, Professor and Chair at the School of Building Construction, Georgia Institute of Technology
From Rail Commuters to Autonomous Vehicles – Guastavino Vaulted Ceilings Have You Covered
Presented by Tom Elliott, CSI, CDT, Director of Industry Development and Technical Services for the International Masonry Institute
---
Session 2 – Review of Recent and Upcoming Masonry Research Projects
Moderator: Nebojsa Mojsilovic, PhD, ETH (Swiss Federal Institute of Technology) Zurich
Pilot Program to Determine Appropriate Lambda Factors for Design of Reinforced Masonry with Lightweight Grout
Presented by Laura Redmond, PhD, Assistant Professor of Civil and Mechanical Engineering at Clemson University
Creating a Roadmap to Adoption of High Strength Steel in Structural Masonry
Presented by Dimitrios Kalliontzis, PhD, Assistant Professor, Department of Civil and Environmental Engineering at Houston
Strength of Masonry Beams with Openings and Varying Vertical Reinforcement using Strut-and-Tie Modeling
Presented by Jennifer Tanner, PhD, Associate Professor, University of Wyoming, and Josh Ring, EIT, Martin-Martin Wyoming
---
Session 3 – Existing Masonry
Moderator: Ed Gerns, LEED AP, Wiss, Janney, Elstner Associates
Designing the 'Right' Mortar for the Job
Presented by Meera Ramesh, PhD, Restoration Engineer, Ryan Biggs | Clark Davis Engineering & Surveying, D.P.C
Installing Remedial Wall Tie Systems
Presented by Alan Pettingale, Specialized Masonry Restoration
Nondestructive Evaluation of Stone Anchor Corrosion Effects
Presented by Torin McCue, Atkinson-Noland & Associates
---
Session 4 – Design
Moderator: Jason Thompson, National Concrete Masonry Association
ASTM Masonry Specifications and Testing Standards – A Summary of Recent Changes and Updates
Presented by Mark McGinley, Ph.D, PE, FASTM,FTMS, University of Louisville
Intersecting Wall Provisions: What Changed in TMS 402-2022 and Why
Presented by Heather A. Sustersic, PE, Colby Company Engineering
Essential But Otherwise Unimportant – TMS 402/602 and the Practicing Engineer
Presented by John M. Hochwalt, PE, SE, Director of Engineering for KPFF Consulting Engineers
---
Hotel Information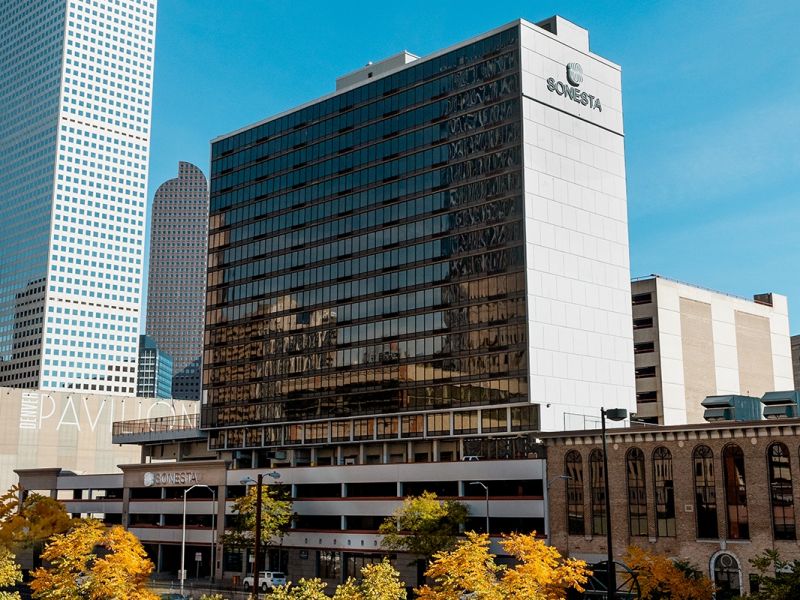 Perfectly positioned in the heart of downtown Denver, Sonesta Denver is TMS's host hotel. Ideally located at 1450 Glenarm, it is just 2 blocks from Denver's 16th Street Pedestrian Mall. This eco-friendly hotel is passionate about energy reduction, with enhanced lighting efficiency, low water-use facilities, and more. Guest rooms feature stunning views of the cityscape and Rocky Mountains.
Parking – Self parking is available at the discounted rate of $25 per night.
Sonesta Denver Downtown Hotel
1450 Glenarm Pl
Denver, CO 80202
303-573-1450

The TMS room block rate is $189 per night and includes free Wi-Fi. The cutoff date for the TMS room rate is September 11th! 
To receive your discounted rate, reserve your room using the link or phone number below:
or call
(303) 573-1450
Airport Transportation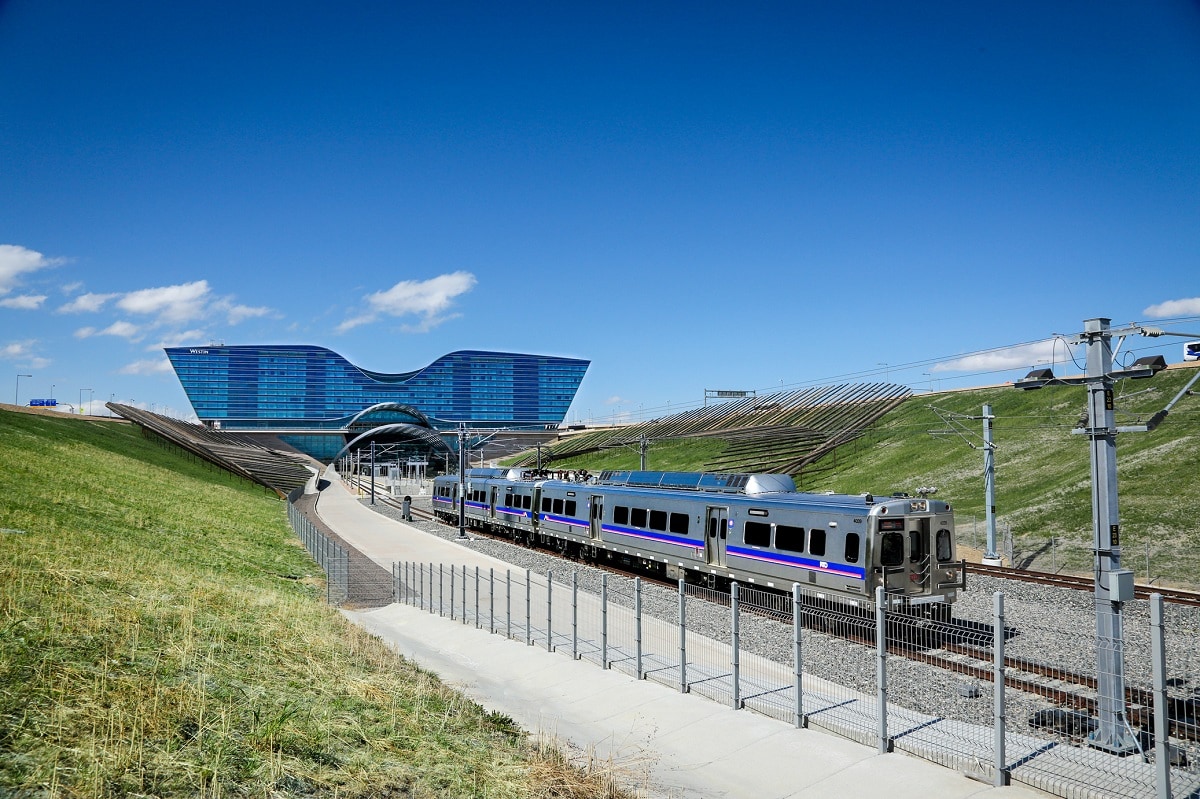 DIA to Hotel via the RTD A Train
The airport station is located at the base of the airport's hotel and transit center, directly underneath the Westin Denver International Airport hotel and conference center. Tickets for the RTD A Line may be purchased at the ticket vending machines located on the train platform using cash or credit cards. Tickets are $10.50 one way. Trains run every 15 minutes during peak travel times, and every 30 minutes from 3-5 a.m. and 6:30 p.m. to 1 a.m. Travel time is 37 minutes to Union Station, the last stop. View the RTD Route A Train Schedule.
From Denver Union Station, take the free 16th Street Mall Shuttle bus to the Glenarm Street stop. The hotel is at 1450 Glenarm place, an approximately 1 ½ block walk.
Alternative Transportation
Visit DIA's website or click here for alternative ground transportation options, or use your Uber or Lyft app.
---
Sponsors
Special thanks to the sponsors below!



---