Registration is now open for the TMS Spring Meeting (June 9-11)
and 14th North American Masonry Conference (June 11-14)
---
The 14NAMC & Spring Meeting will both be held at the Omaha Marriott Downtown in Omaha, Nebraska. TMS will conduct its spring business meetings, including the meetings of TMS 402/602, from June 9th to 11th. The 14NAMC will be held immediately after from June 11th to 14th. 14NAMC attendees can choose to attend the TMS Spring Meeting for free.
Learn more about the 14NAMC and read about activities in the Omaha area.
*Register by April 30th to receive the early registration discount.
---
Omaha Marriott Downtown at the Capitol District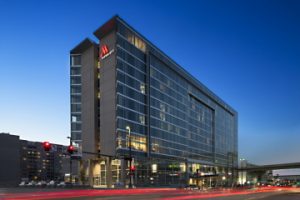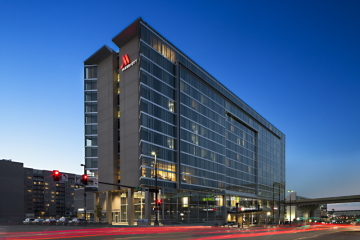 The 14NAMC/Spring Meeting has a room block for attendees at $179 per night. The room rate is available June 7 through 14. It may also be available three days pre and post conference upon special request.
The NAMC room block special rate cutoff date is May 12, 2023. Reservations may be cancelled up to 2 days before your arrival date.
Make your reservation using this link
---
Hotel Address & Directions
Omaha Marriott Downtown at the Capitol District
222 North 10th Street
Omaha, Nebraska 68102
Phone: 402-807-800
Getting to the Hotel
The hotel provides complimentary shuttle service from Eppley Airfield. Eppley is 4.4 miles from the hotel. Call 402-661-8017 for shuttle information and scheduling. Alternatively, you can use OMALiNK for your airport transportation needs. Parking is available at the hotel. The rate is currently $21 per day.