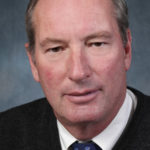 In June 2015 The Masonry Society's Board of Directors approved bestowing Honorary Membership on John G. Tawresey, which is only the 15th time the Society has bestowed its highest award on an individual. The Society formally recognized Tawresey at its Awards Luncheon on October 17th in Indianapolis, Indiana.
---
Tawresey who is both a Professional Engineer and a Structural Engineer was instrumental in the establishment of The Masonry Society and has served TMS in numerous ways since its beginning. He is past President of TMS, past Editor of the TMS Journal, past Member of the Board of Directors, and he serves on several Committees. Outside of TMS, he is just as active and is the past president of the Structural Engineers Risk Management Council (SERMC), past president of the Structural Engineering Institute of ASCE, current member of the ASCE 7 Main Committee and he has been active in the code development process.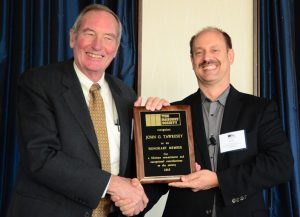 ---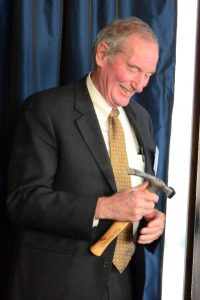 Mr. Tawresey has over 40 years experience as a structural engineer with concentration on the design of reinforced hollow brick masonry structures and building curtainwalls. He is the past Chief Financial Officer at KPFF Consulting Engineers and he has taught Structural Masonry at the University of Washington for the past 35 years. He served as a member of the Western States Clay Products Technical Committee for 40 years. Because of his support to TMS, he is a winner of two President's Award (the first, and currently the only person to have done so) and is the winner of the Paul D. Haller Award. In 2005 he was also elevated to a Fellow of TMS. He helped obtain sole sponsorship by TMS of the Masonry Structural Building Code provisions (TMS 402/TMS602).