The Masonry Society (TMS) and HighWire announce a development partnership on a web-based version of two TMS Standards [TMS 402 (Building Code Requirements for Masonry Structures) and TMS 602 (Specification for Masonry Structures)]. This platform will enable subscribers to access the document's provisions easily with significant added content such as commentary, design examples, references, and more. When complete, the system will be integrated into TMS's existing website. Options to offer multiple "seats" will be available to firms and classes. In general terms, this project will develop an online platform similar to ASCE 7 Online and other hosted content platforms being developed by many standards organizations.
Over the next few months, TMS and HighWire will develop the site for the 2016 and 2022 editions of the TMS 402/602 standards. Additional content including past editions of these standards and possible other TMS standards is being considered. After testing, TMS and HighWire are targeting release in early 2023.
About HighWire & MPS Limited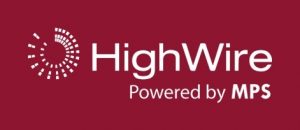 HighWire has over 25 years of experience in leading innovation and change in publishing technology. From its beginnings at the inception of the internet, HighWire has served as a leader in the digital dissemination of knowledge, enabling the online publication of numerous journals, issues and articles since its founding. Of special note, HighWire/MPS served to assist in the development of the ASCE 7 Online Platform.
MPS Limited is a 50-year company with deep roots in scholarly publishing, started by Macmillan (Macmillan Publishing Solutions) to offer content services to the publishing community. Today MPS is distinguished by its position as an independent technology vendor partner in a consolidated ecosystem of publisher-owned options.
About The Masonry Society

The Masonry Society (TMS) is a 501(c)(3) professional society whose mission is to advance the knowledge of masonry. TMS was founded in 1977 and currently has nearly 500 members. TMS 402/602 is its leading standard and is referenced by the International Building Code, ASCE/SEI 7, and many other codes and standards for the design and construction of masonry structures, veneer, and partitions.