About
Established in 1995 to honor the memory of James L. Noland, the Noland Fellowship is awarded every four years to a graduate student who is doing research on masonry. This research can be in materials, structures, architecture or construction and must be performed under the direction of a member of The Masonry Society.
The current value of the award is $3,000 US.
The Masonry Society (TMS) is now accepting applications for the 2019 James L. Noland Student Fellowship until April 16, 2019 (see Rules for applicant requirements). The most recent Noland Student Scholarship was awarded at the 12th North American Masonry Conference (NAMC) in May 2015. The next award will be presented in Salt Lake City, Utah, June 16 – 19, 2019, at the 13th NAMC.
---
James L. Noland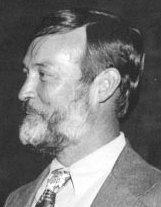 James L. Noland (1995) served as TMS's Executive Director for 17 years, and served as co-chair for the first North American Masonry Conference. He served as a vital link in the Technical Coordinating Committee for Masonry Research (TCCMAR), which set the standard for international masonry research.
Because of his significant contributions to TMS and to masonry research, he was presented the President's Award in 1990 and the John B. Scalzi Research Award in 1991. After his untimely death in 1994, TMS set up a memorial to him by establishing the James L. Noland Student Scholarship.
---
Recipient Summary
2015: Marcos Javier Martinez Andino
---
Related News Articles