At TMS's 2009 Annual Meeting Awards Luncheon, TMS Vice President, Dr. Russel H. Brown, who chairs TMS's Awards Committee, presented three Society's  Service Awards to Edwin T. Huston, Richard E. Klingner, and Christine A. Subasic. The Masonry Society started this award in 2006 to recognize individuals who volunteer in special, and typically unseen, ways. The intent of the award is to recognize those who continually assist the Society, but who are not normally recognized for their efforts.
---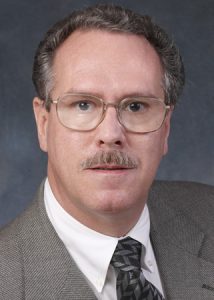 Edwin T. Huston has generously contributed his time and knowledge for the betterment of The Masonry Society. He helps behind the scenes running trial design problems, working on solving code differences, and proposing alternate ideas to solve problems. When working with other Societies and groups, Ed is a strong supporter and promoter of TMS. He assist with the Masonry Designer's Guide and has been a reviewer for TMS Responds. When possible, he assists TMS at Code Hearings, speaking on behalf of many TMS proposals.
---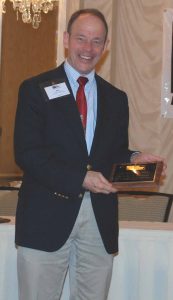 Dr. Richard E. Klingner routinely helps TMS in countless ways, often assisting staff with technical inquiries, updating of materials, and editorial and technical reviews. For the past several years, he has single-handedly updated and revised our Design of Masonry to the MSJC and IBC seminar series materials, and developed simple design examples for the seminar series. This has allowed TMS to instantly be able to offer these seminars once the newest codes are available with little input or oversight needed by staff. This is a tremendous help, and ensures the technical accuracy and validity of these materials. Rich is worthy of a service award for these efforts alone, but he also routinely assists with MDG development as a Team Leader, with the Masonry in the Americas Workshop as facilitator, and as an active and helpful member and past chairman of numerous TMS Committees.
---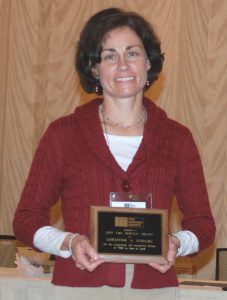 Christine (Tina) A. Subasic has been a tireless TMS volunteer who has served in numerous ways to help build and grow the Society. She has recently served on the TMS Board of Directors, serves on the numerous committees including the Sustainability Committee, assists with publication development as author of a Chapter of the Masonry Designer's Guide, serves as a reviewer on many publications, and assists with seminar development and presentation. She is being nominated for a Service Award, not only for these past efforts, but also for her service in leading the development of the recent Member/Nonmember Survey and for working with TMS staff to schedule and develop seminars, that by all rights, she could do without TMS and likely could profit even more from. But Tina routinely things of TMS first, scheduling seminars through TMS, rather than presenting them on her own so that TMS benefits in both positive exposure and through nondues income. Tina is very deserving of a Service Award for these efforts and for her continued positive assistance to TMS staff in countless ways.