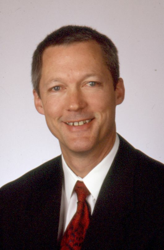 Michael Griffith, Ph.D. of University of Adelaide was presented with the 2019 John B. Scalzi Research Award from The Masonry Society at TMS's Annual Meeting in November. Dr. Mohamed ElGawady presented the award on behalf of the Research Committee.
Dr. Griffith received his PhD from University of California at Berkeley in 1988. During his 27 years of academic career, he has published over 140 refereed technical papers in the field of earthquake engineering and structural dynamics. However, a strong focus of his research during the past 20 years has been on "seismic analysis and earthquake protection of unreinforced masonry buildings". His research in this area has led to the development of a displacement-based analysis technique for assessing the earthquake resistance of existing and the design of new masonry walls in vertical bending. He continued to extend this innovative design technique to walls subject to bi-axial (two-way) bending, with the finding from this research being incorporated into the Australian Masonry Structures Code in the form of amendments to allow friction to be considered as part of the seismic load path.
Dr Griffith's research also included the development of a method to strengthen URM walls using Fibre-reinforced-polymers (FRP) and currently investigating the durability of this retrofit technique subject to extreme environmental changes. During the past few years, he has promoted strong international collaborative masonry research activities between universities in New Zealand (Auckland and Canterbury), Italy (Pavia, Rose School), and Australia (Newcastle and Adelaide). This collaboration was expanded following the Canterbury Earthquake Sequence (2010-2011) and resulted in the publication of several technical journal papers aimed at improving our understanding of how unreinforced masonry buildings behaved in the earthquakes. Dr. Griffith has an H-index of 26 in Scopus which is exceptional.
Dr. Griffith has had an extraordinary teaching career in the area of "seismic design and assessment of unreinforced masonry buildings". His course with this title as offered in the University of Adelaide is the only course of this type administered in Australia/New Zealand universities. His recent teaching in University of Adelaide has been focused on the lessons learnt from Canterbury earthquakes and includes study tours to the earthquake stricken city. He has also been an invited teacher of the same course to the post-graduate students at the European School for the Reduction of Seismic Risk at the University of Pavia since January 2007. Also, Dr. Griffith's PhD students' theses have been consistently the best in the university and he has won best paper awards from The Masonry Society.
This award, named after Dr. John Scalzi of the National Science Foundation, is presented by The Masonry Society to honor an individual who has made an outstanding, lifetime contribution to masonry research. For additional information on the award, and to see past recipients of the Award, click here.