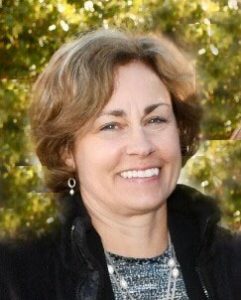 Christine A. Subasic (Tina) is the principal and owner of C. Callista Subasic, an architectural engineering consulting firm based in Raleigh, NC.  She has been a highly active and productive member of TMS for over 25 years.  Tina's tireless leadership efforts ultimately lead to her tenure as TMS's first female president from 2019 to 2021.  In addition, she has served on numerous other TMS committees including participating on the team that investigated the response of masonry buildings after hurricane Opal.  As editor of TMS's Sustainability E-Newsletter, Tina has established herself as an expert in the sustainable built environment field and has helped move TMS, and masonry in general, to more sustainable designs.  In recognition of her past contributions to the Society, Tina is a past recipient of both the TMS Service Award and the TMS President's Award.
Outside of TMS, Tina has consistently supported the goals of the Society and the greater masonry industry through her involvement with other organizations such as ASHRAE, ASTM, Habitat for Humanity, and the U.S. Green Building Council.
Tina received her Bachelor of Architectural Engineering Honors degree from the Pennsylvania State University.  She is a LEED® Accredited Professional and a registered professional engineer in Virginia and North Carolina.