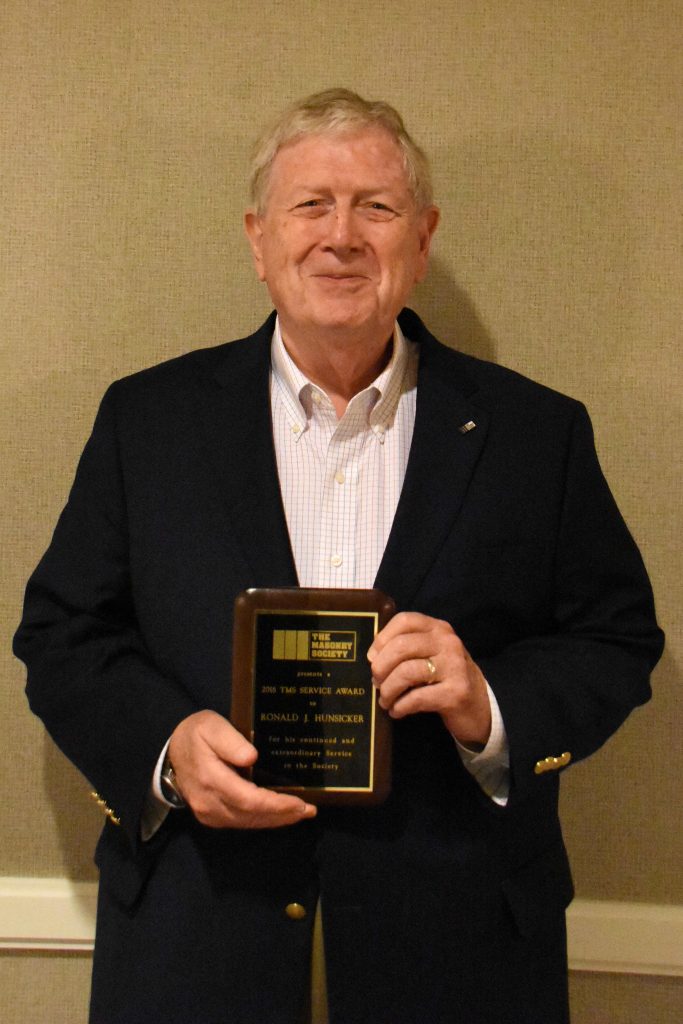 At TMS's 2018 Annual Meeting Awards Luncheon, Christine Subasic, Vice President of TMS, presented TMS Service Awards to Ronald J. Hunsicker.
Hunsicker is a professional engineer and a masonry consultant.  During her presentation of the 2018 Service Award, Subasic noted that Hunsicker has consistently provided assistance with review of the Sustainability E-Newsletter prior to publication. She noted that Hunsicker offers ideas and suggestions to improve quality, and has excellent attention to detail both technically, politically, and editorially. Hunsicker has been a member of the Society for a number of years and has served on a number of Committees including in the past, on the Society's Board of Directors.
The Masonry Society started the Service Award in 2006 to recognize individuals who volunteer in special, and typically unseen, ways. The intent of the award is to recognize those who continually assist the Society, but who are not normally recognized for their efforts. For additional information on the award, and to see past recipients of the Award, click here.