At TMS's 2017 Annual Meeting Awards Luncheon, Christine Subasic, Vice President of TMS, presented TMS Service Awards to Charles Haynes and Paul Scott.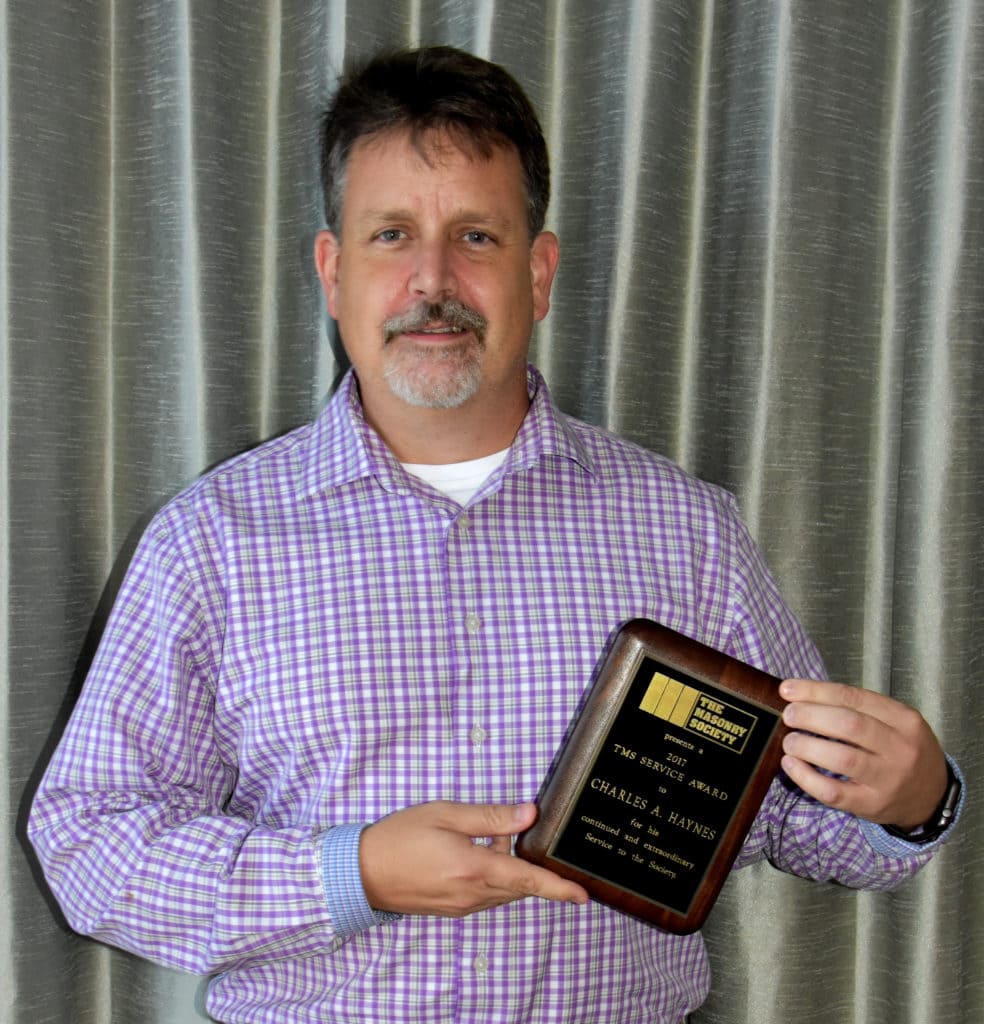 Charles A. Haynes, P.E., LEED AP is a Principal with Structural Design Group, Inc. which is one of the Southeast's largest structural firms located in Nashville, TN. He has 24 years of structural engineering experience. Subasic noted in her presentation of the Service Award that Haynes has consistently been a workhorse within TMS, volunteering on Committees and serving in a number of roles. He was instrumental in developing the first draft of a completely reformatted TMS 402-13 which separated content in one chapter into 7 more concise chapters; making provisions easier to find, and more easily connected to other Chapters that those provisions apply to. This effort lead to the division of the Standard into Parts, so designers can quickly find what portions of the provisions apply, and which they can ignore for their projects. During the 2016 cycle, he continued this work, helping develop tables to simply and concisely show requirements more clearly. For his work behind the scenes on TMS 402 and other Committees, he was recognized with a 2017 TMS Service Award.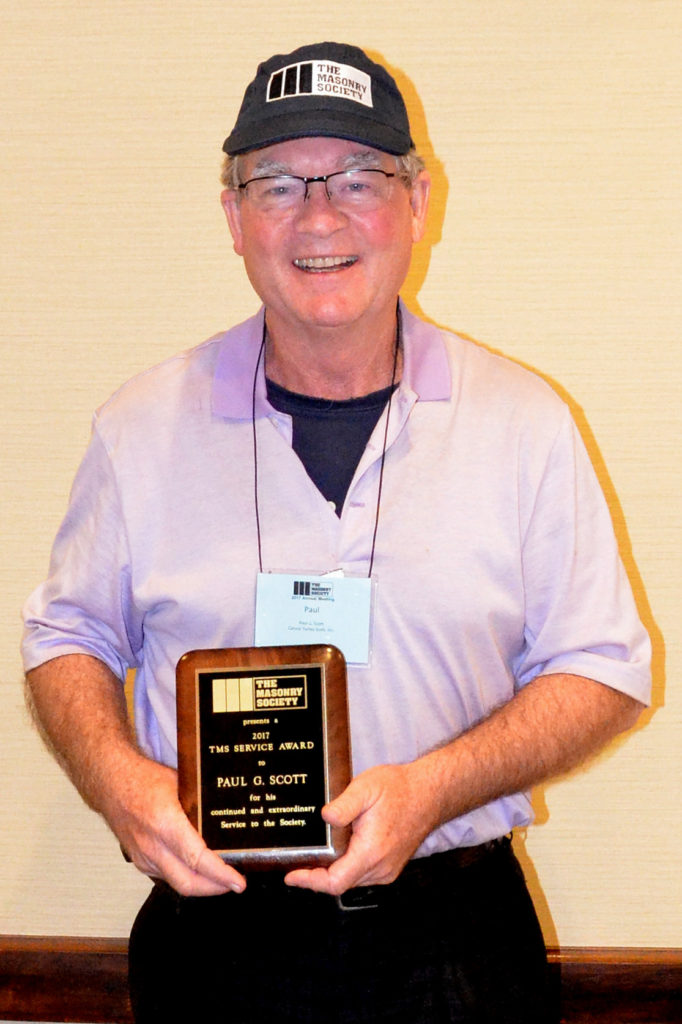 Paul G. Scott, P.E., S.E. is a Partner of Caruso Turley Scott, Inc., the largest structural engineering firm in the state of Arizona. Subasic thanked Scott for jumping into TMS activities with both feet running. He is helping on a number of Committees, offering excellent practical input that make his opinion sought. He helped staff with our Scottsdale meeting, leading a hike up Camelback Mountain, coordinating events, and offering a presentation. Since then he has promoted TMS activities, offering seminars and presentations on the Society's behalf. For these and many other reasons, received a 2017 TMS Service Award.
The Masonry Society started the Service Award in 2006 to recognize individuals who volunteer in special, and typically unseen, ways. The intent of the award is to recognize those who continually assist the Society, but who are not normally recognized for their efforts. For additional information on the award, and to see past recipients of the Award, click here.