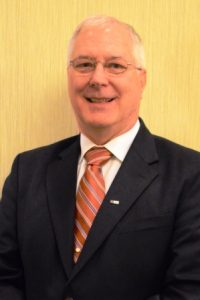 Mr. Benchmark Harris, Chairman of The Masonry Society's (TMS) Design Practices Committee presented the 2013 TMS Paul Haller Structural Design Award to Mr. David T. Biggs at the TMS's Annual Meeting in Herndon, Virginia on October 12, 2013. The award, named for Professor Paul Haller, who was a dynamic engineer who helped revolutionize the design of structural masonry, is presented to an individual engineer or an engineering firm that has designed outstanding works of structural masonry engineering. The award recognizes the beauty, elegance, and economy of structural masonry projects and the long term impact these types of structures can have on a community. During the award presentation, Harris noted that Biggs is a worthy recipient of the award following on from a long line of distinguished masonry experts. Mr. Biggs has a long career in masonry and his history epitomizes the engagement of masonry experts in the practical and academic world.
Biggs' breadth of work is truly outstanding as he has worked as both a Consulting Engineer and a Professor in a long and distinguished career. He co-founded the firm of Ryan- Biggs Associates in 1978, which is a leading consulting engineering firm practicing in the area of historic preservation. In 2010, Biggs founded Biggs Consulting Engineering, which specializes in the fields of forensic engineering, masonry design and restoration. His skills were tested after the tragic Christchurch earthquake, when Dr. Jason Ingham of Auckland University, NZ, Dr. Michael Griffiths of Adelaide University, Australia and Biggs investigated a significant number of damaged masonry buildings. This is a task requiring a skilled practitioner with human skills to deal with the tragic situation. Biggs' subsequent presentations on his work in Christchurch showed clearly that he was part of a world-class team that rose to the challenge in a professional manner.
Representing The Masonry Society, Biggs served as   a member of the Federal Emergency Management Agency –American Society of Civil Engineers Investigation Team for the collapse of the World Trade Center in 2001. Based on his observations, he authored "Masonry Aspect of the World Trade Center Disaster". His forensic and historical preservation work is recognized by international authorities, examples include his work as a part of a six-member international team to the Supreme Council of Antiquities for the Republic of Egypt  providing restoration guidelines for use throughout Egypt.
His academic experience encompasses work at renowned universities, including the Department of Civil and Environmental Engineering at Rensselaer Polytechnic Institute, Troy, New York, where he developed and taught the course "Masonry Structures" He lectured at the University of Auckland, New Zealand in 2011 and was co-sponsored by Fulbright New Zealand to present a series of seminars on Structural Engineering Forensics throughout New Zealand.
Since 2010, he has been a  lecturer for the Erasmus Mundus "Advanced Masters in Structural Analysis of  Monuments and Historical Constructions" where he teaches at The Czech Technical University in Prague. In 2011, he became a consultant to the University of Pennsylvania assisting with the conservation and restoration of the ancient city of Gordion, Turkey.  In 2012, he began as  a visiting lecturer for the Iraqi Institute for the Conservation of Antiquities and Heritage and the University of Delaware, Institute for Global Studies.  His work includes the training of Iraqi archaeologists and the evaluation of structures within the Citadel of Erbil, the oldest continuously occupied city in the world dating to 6000 BC according to the UN.  In 2013, he became a lecturer for the University of Pennsylvania Historic Preservation program.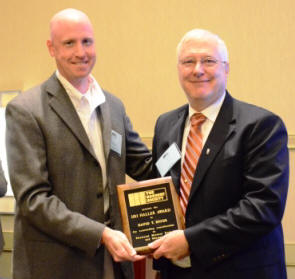 Within The Masonry Society, Mr. Biggs has served in numerous leadership roles including serving as a member of TMS's Board of Directors and as Chair of the Prestressed Masonry Subcommittee of the Masonry Standards Joint Committee. Based on his experience with prestressed masonry, Biggs authored a Chapter on the topic in the Masonry Designer's Guide. He is using his knowledge and expertise to spearhead efforts related to Building Information Modelling for Masonry, and he is leading a Task group within TMS to develop design provisions for dry stacked masonry. Biggs has also been influential on work related to hybrid masonry – where masonry is used in conjunction with structural steel frames to resists loads. He has spoken on many of these topics at TMS Annual meetings, Conferences and Workshops, and he has also authored papers on these and other topics at the North American Masonry Conference and other conferences. For his many contributions, Biggs was made an Honorary Member of The Masonry Society in 2008. Honorary Membership is the highest award that can bestow on an individual within TMS and it is reserved for a very few individuals who have attained acknowledge and eminence related to masonry research, design, or construction. David Biggs is a man of many talents and richly deserves this prestigious award from The Masonry Society.