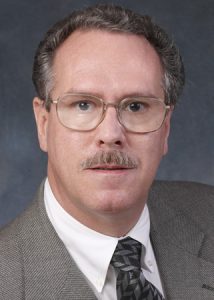 Mr. Benchmark Harris, Chair of The Masonry Society's (TMS) Design Practices Committee presented the 2011 TMS Paul Haller Structural Design Award to Mr. Edwin T. Huston at TMS's Annual Meeting in San Antonio, TX on November 12, 2011. The award, which is named after Professor Paul Haller, a dynamic engineer who helped revolutionize the design of structural masonry, is presented to an individual engineer or an engineering firm that has designed outstanding works of structural masonry engineering. The award recognizes the beauty, elegance, and economy of structural masonry projects. During the presentation of the Award, Harris noted that Huston is very deserving of the Award considering his distinguished career as a Structural Engineer and his expertise in using structural masonry. The following excerpts are from Mr. Harris's presentation.
Ed Huston is the 2011 recipient of The Masonry Society's Haller Award. Named for Professor Paul Haller, the Haller Award recognizes an individual engineer or engineering firm that has enhanced the knowledge of masonry in practice.  Ed has an extensive background in masonry design, research, and teaching that has resulted in advancements in masonry design practice and code development.  He continues to advance masonry knowledge through his ongoing design and investigation practice, as well as disseminate that knowledge through his teaching activities. The Haller Award committee congratulates him on his achievements and selection.
Mr. Huston is the both a Professional Engineer and a Structural Engineer and he currently serves as Vice-President of Smith & Huston, Inc., Consulting Engineers in Seattle, Washington. Mr. Huston has served The Masonry Society in numerous roles including serving as Secretary/Treasurer, member of the Board of Directors, and a member of many Committees including the Design Practices Committee and the Masonry Standards Joint Committee. For his tremendous support and his many accomplishments, he was made a Fellow Member of TMS in 2006. He has also been very active in many other organizations including NCSEA and SEAW where he served many roles including serving as the President of NCSEA.