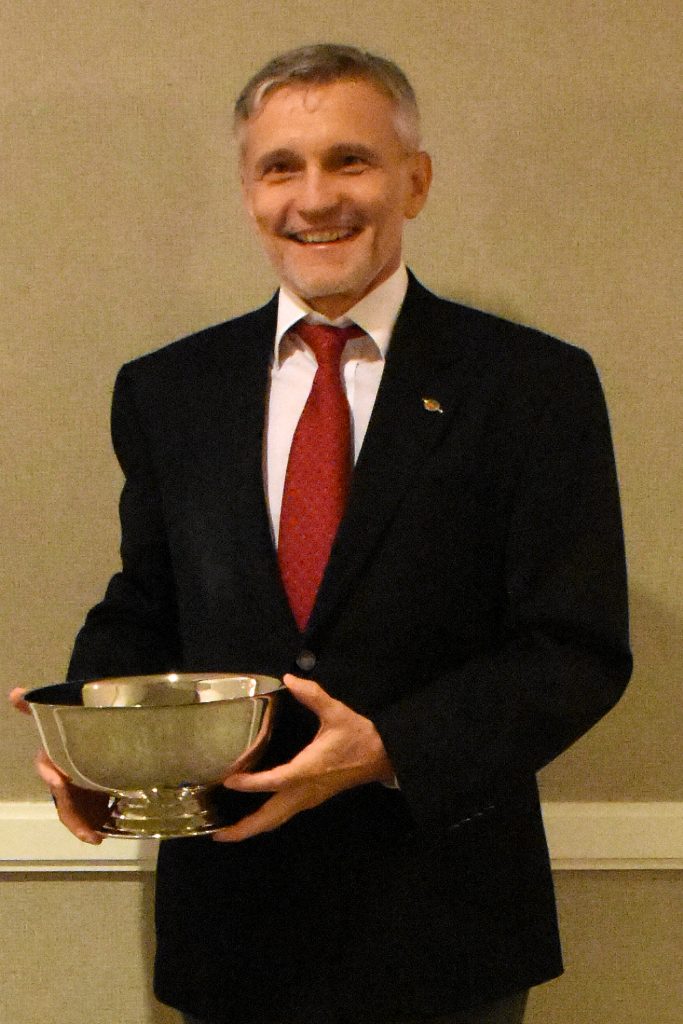 Antonio Nanni, Ph.D. of The University of Miami, Miami Florida was presented with the 2018 John B. Scalzi Research Award from The Masonry Society at TMS's Annual Meeting in October. Dr. John J. Myers presented the award on behalf of the Research Committee.
During his presentation, Myers noted that Nanni has made significant and lasting contributions to masonry research, especially in regard to repair of masonry using FRP composite materials. He also noted that Nanni:
Co-Chaired the 10th North American Masonry Conference in St. Louis in 2007
Is not only a Fellow of The Masonry Society (TMS) but also a Fellow of the American Concrete Insitute and the American Society of Civil Engineers
Has served as the principal investigator of projects sponsored by federal and state agencies, and private industry during his career.
Has advised over 50 graduate students pursuing MSc and Ph.D. degrees.
Was elected Founding Fellow of the International Institute for FRP in Construction (IIFC).
Was the founding Chair of ACI Committee 440 – FRP Reinforcement
This award, named after Dr. John Scalzi of the National Science Foundation, is presented by The Masonry Society to honor an individual who has made an outstanding, lifetime contribution to masonry research. For additional information on the award, and to see past recipients of the Award, click here.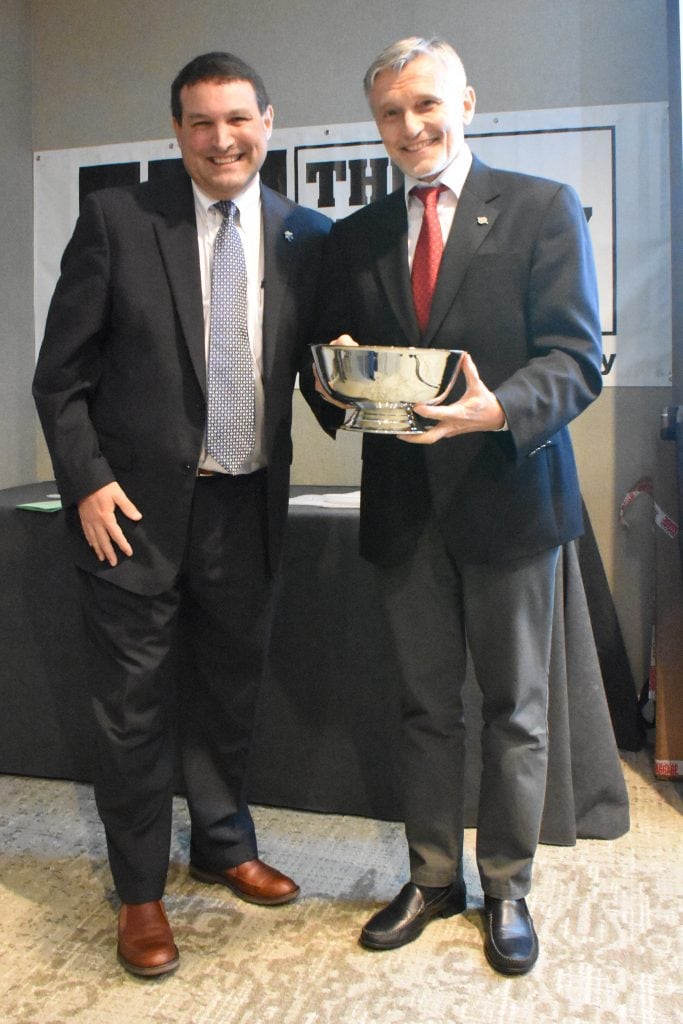 John Myers (left), Chair of TMS's Research Committee, Presents 2018 Scalzi Award to Dr. Antonia Nanni of the University of Miami