Events Calendar

Using the New Appendix D on Composite Reinforcement in Masonry
November 16, 2022 @ 7:00 pm

-

8:00 pm

EST
---
TMS 402/602-22 Night School – Session #5
Glass Fiber Reinforced Polymer (GFRP) reinforcement in concrete was first introduced over 25 years ago by way of ACI 440R, but prior to TMS 402/602 2022, no companion guidelines existed for masonry construction. The new Appendix D of TMS 402/602 is a first standard in the U.S. for the use of GFRP reinforcement in masonry.  GFRP reinforcement has applications in masonry for specialty use near electromagnetic equipment and in locations exposed to severe environments. Learn how to use the new Appendix D to design and specify GFRP reinforced masonry for your next project.
Learning Objectives:
Define the scope and limitations of use of the new Appendix D to TMS 402/602 2022
Understand how GFRP reinforcement differs from steel reinforcement and the resulting differences in design philosophy
Identify design parameters for GFRP reinforced masonry including strength reduction factors. flexural strength, shear strength, deflection limits, and creep rupture
Review design examples implementing the new Appendix D provisions
Credit: 1 PDH / 0.10 CEU / 1 LU
---
Read more about this webinar series
or
Purchase this individual recording
---
Webinar Recording & Certificates of Attendance
Registered attendees can view the webinar recording from the Streaming Info page here. You must be logged in to the user account that submitted the registration to access the streaming page. The continuing education form can also be found on that page.
---
About the Presenter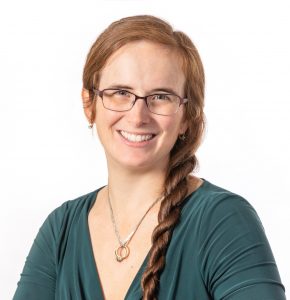 Mrs. Heather Sustersic, P.E., is a senior structural engineer with Colby Company Engineering in Portland, Maine. Experienced in the design of new buildings, complex renovations, sculptures, and specialty engineering projects, Mrs. Sustersic regularly performs condition assessments of existing building structures for commercial, industrial, and federal clients. A former adjunct faculty member in the Architectural Engineering Department at The Pennsylvania State University, Mrs. Sustersic taught Design of Masonry Structures and Indeterminate Analysis courses, while also advising senior architectural engineering students in their thesis work. She currently serves on the Board of Directors for TMS and is Chair of the Reinforcement and Connectors subcommittee to TMS 402, the committee responsible for introducing Appendix D into the Code. Mrs. Sustersic has authored and edited several publications related to masonry, most recently co-authoring the chapter on GFRP in the forthcoming edition of the Masonry Designer's Guide (co-author Richard M. Bennett). Mrs. Sustersic serves as a voting member of the TMS 402 Main committee, the Structural Members subcommittee, the TMS 402 Executive committee, the Existing Masonry Committee, and the Meetings subcommittee and is also leading a task group devoted to developing a consensus standard for Existing Masonry.