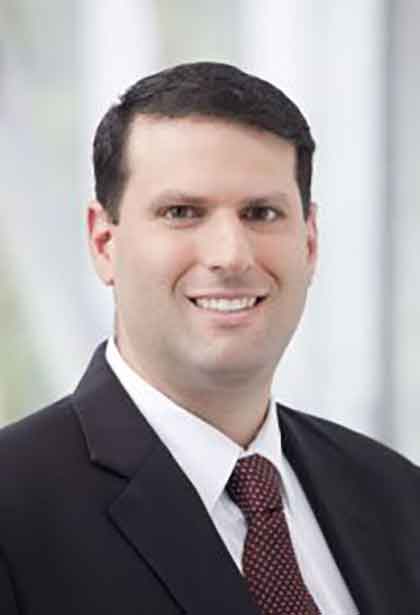 Peter M. Babaian, Building Technology Division Head for the Simpson Gumpertz & Heger Chicago office, was presented with the 2020 President's Award during The Masonry Society's (TMS) Award Program on October 12th. TMS President, Christine A. Subasic, selected Babaian for his excellent leadership and service as Chair of TMS's Technical Activities Committee and Member of the Executive Committee and Board of Directors. As TAC Chair, he coordinated reviews of numerous TMS technical publications (including over the summer reviews of TMS 402/602 and a new Strength Design Guide), led needed consideration of possible revisions to the Society's Technical Committee Operations Manual (TCOM), and liaisoned with TMS Technical Committees. Subasic noted during the presentation of the award, the Babaian continually brings valuable business insights to financial and organizational discussions. He has assisted in guiding TMS staff on many issues including ANSI accreditation, changes to the I-Codes, and coordination with other standards. Subasic also noted that Babaian is extremely generous with his time, presenting for TMS at the Structures Congress and at Annual meeting, has donated to the Society financially, and has encouraged staff and colleagues to become involved in TMS.
Peter M. Babaian has nearly twenty years of experience designing, investigating, and rehabilitating a variety of building enclosures and structures. Peter's projects involve exterior enclosure consulting for new construction, rehabilitating existing structures and enclosures, historic preservation, building enclosure commissioning, investigating non-performing building enclosures, and providing expert services related to construction litigation. Peter is an active member in many professional industry groups. In addition to his work with The Masonry Society, he is also on the Board of Directors of the Chicago Building Congress and Landmarks Illinois. Peter holds a Master's of Science in Civil Engineering from Northwestern University and a Bachelor's of Science in Civil Engineering from Tufts University. He is a licensed professional engineer in 30 US states, a licensed structural engineer in 4 US states, and a registered professional engineer in British Columbia, Canada.
---
The President's Award is made by the current President to recognize an individual who has made an exceptional contributions to the success of the Society. For additional information on the award, and to see past recipients of the Award, click here.