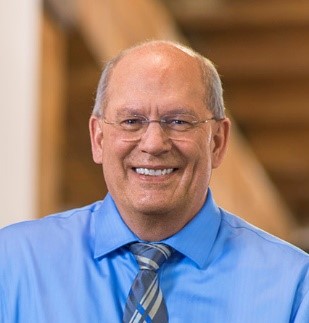 Thomas Corcoran, P.E., S.E., was presented the 2020 Paul Haller Structural Design Award by Mr. David Sommer, Chairman of the Haller Award Subcommittee of The Masonry Society's (TMS) Design Practices Committee on October 12th during TMS's Awards Program. Corcoran, who has 35 years of Structural Engineering experience, recently retired as the Structural Engineering Principal for Integrus Architecture. His passion for engineering is to create enduring structures that complement architecture. He is a strong believer in the value of mentorship and a passionate advocate for the structural engineering profession. He has repeatedly been recognized for his liaison work with the Structural Engineers Association of WA and he is an active TMS Member, serving on TMS 402/602 and on the Board of Directors.
During the presentation of the Award, Sommer noted that Cororan had designed numerous educational facilities, libraries, commercial, correctional facilities, and police stations, and he recently led the design of a masonry beam spanning 48-feet, shown below, for a high school theater proscenium opening.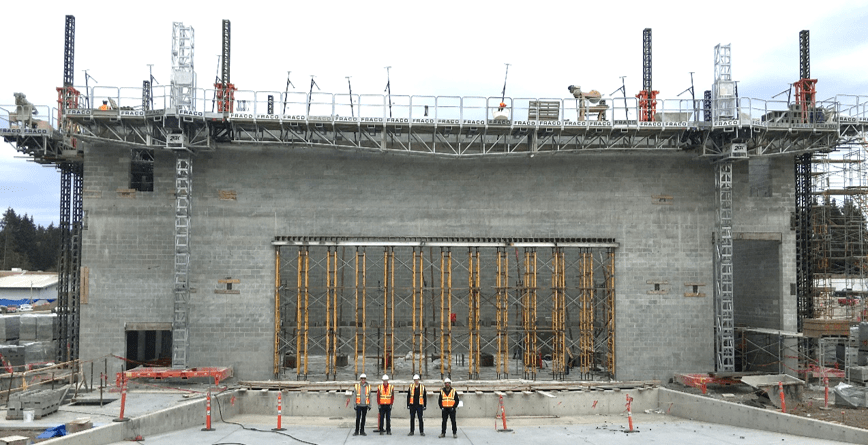 The Haller Award is given to an individual engineer or an engineering firm that has enhanced the knowledge of masonry in practice. This award recognizes the beauty, elegance, and economy of structural masonry projects. Additional information on the on the Award and past winners is available here.