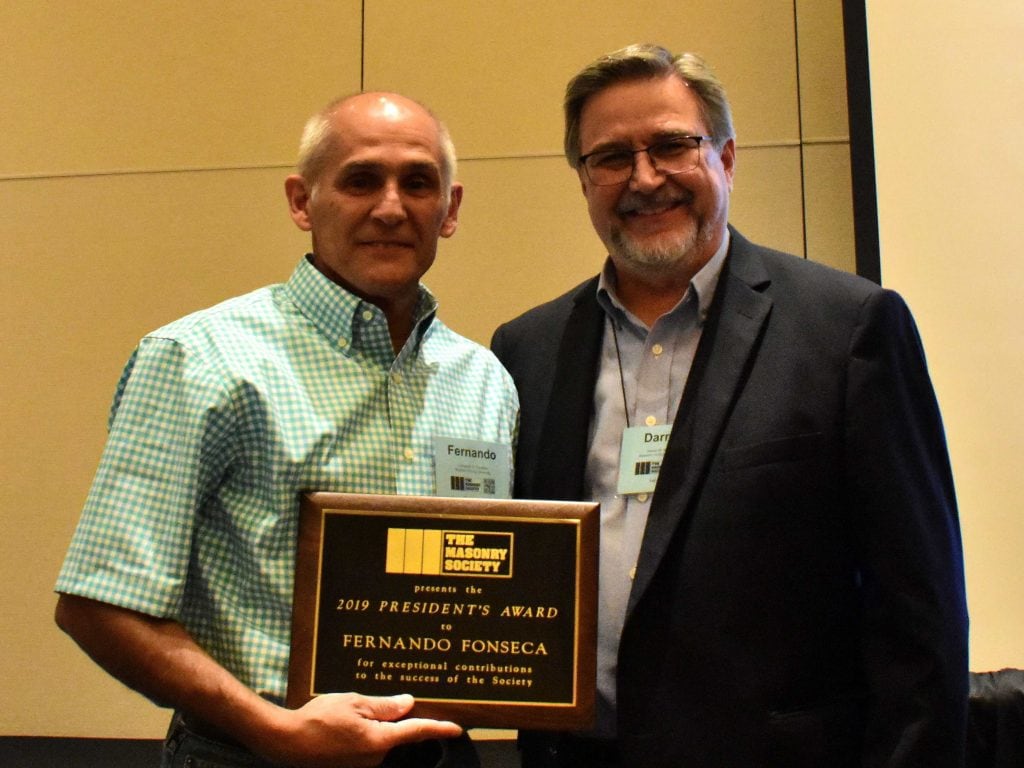 Dr. Fernano Fonseca, Professor at Brigham Young University was presented with the 2019 President's Award at TMS's Award Banquet in Scottsdale Arizona on November 7th. TMS President, Darrell McMillian selected Dr. Fonseca for his excellent leadership of the recent 13th North American Masonry Conference (NAMC) and his continued service to TMS as a Committee Chair, and most recently as an Associate Editor of TMS Journal. Dr. Fonseca graduated from the University of Illinois Champaign-Urbana and has been teaching and conducting research in the general area of structural engineering for the last 20 years. He has worked on several recent masonry research projects, and is the Chair of the Structural Members Subcommittee of TMS 402.
---
McMillian expressed his thanks to Fonseca for his leadership of the hugely successful 13NAMC, and presented quotes from several of Fonseca's students.
The President's Award is made by the current President to recognize an individual who has made an exceptional contributions to the success of the Society. For additional information on the award, and to see past recipients of the Award, click here.