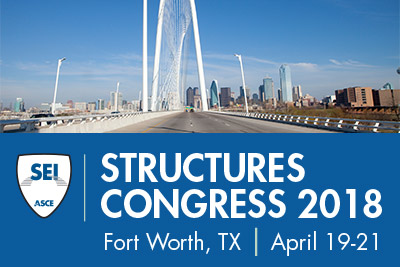 The Masonry Society (TMS) will again serve as a Cooperating Organization for the 2018 Structures Congress, which will be held in Fort Worth, Texas from April 19-21. TMS will host a booth at the Congress, and offer the following presentations on Friday, April 20th.
Direct Design of Masonry with BIM by Russ Peterson

Special Inspection and Quality Assurance of Masonry by John Chrysler

TMS 402/602-16 – Changes and Updates by Richard M. Bennett

Design of Shelf Angles for Masonry Veneers by W. Mark McGinley,
Mass Masonry Walls – Investigating and Repairing by Peter M. Babaian
In-Plane Behavior of Unbonded Post-Tensioned Masonry Walls by Mohamed A. ElGawady
If you will be attending the Structures Congress and would be able to assist in the TMS Booth, please email TMS.