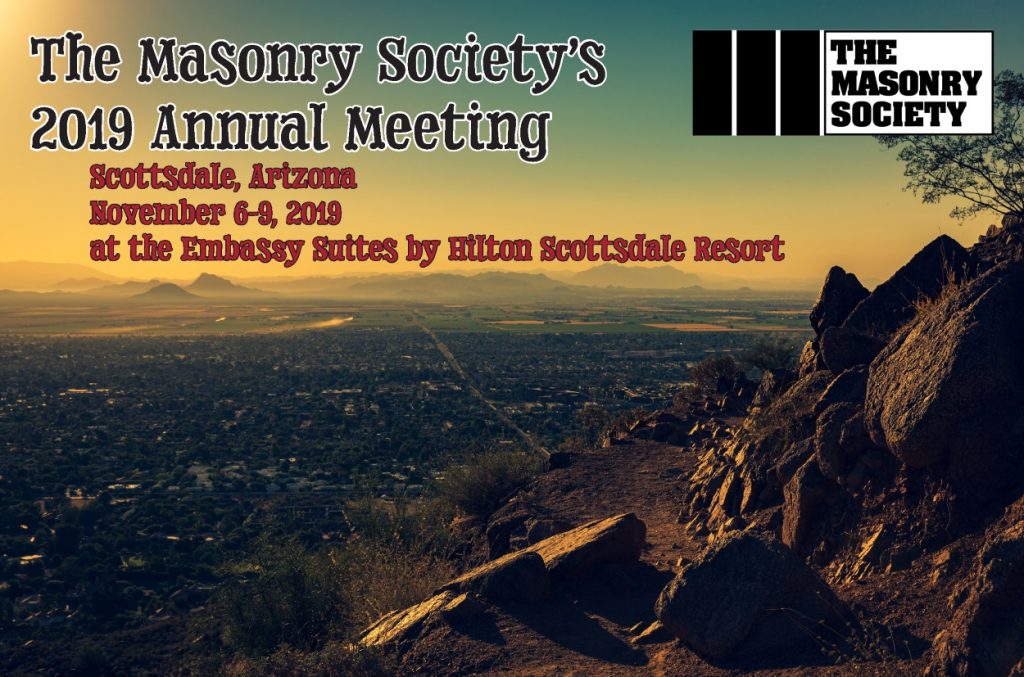 The 2019 Annual Meeting of The Masonry Society was held November 6-9, 2019 in Scottsdale, Arizona at the Embassy Suites by Hilton Scottsdale Resort. The Annual Meeting features technical sessions, committee meetings, and social activities.
---
General Session Presentations
Topics that will be presented at the General Sessions on Thursday, November 7th:
Freeze-thaw From the Inside Out, presented by Emma Cardini, Wiss, Janney, Elstner Associates, Inc. (WJE)
The Mystery of the Wandering Drip Edge, presented by Robert C. Haukohl, Raths, Raths, & Johnson, Inc.
The 'Castle' Renovation on the south side of Camelback Mountain, Phoenix, AZ, presented by Paul G. Scott, Caruso Turley Scott Structural Engineers
What's New in LEED v4.1, presented by Christine A. Subasic, C. Callista Subasic
Design and Construction Guidelines for Dry-Stack Concrete Masonry, presented by David Biggs, Biggs Consulting Engineering
Surprising Masonry, presented by Scott Walkowicz, Walkowicz Consulting Engineers
Hygrothermal Performance of Mass Masonry Walls Based on In-Situ Testing and Numerical Modeling, presented by Patrick B. Dillon, WDP & Associates
Revit Plug-In for BIM-M, presented by Jamie L. Davis, Ryan Biggs | Clark Davis Engineering & Surveying
Code and Design Poll with Q&A, presented by Dick Bennett, University of Tennessee, & Dave Pierson, ARW Engineers
Click here for additional information about these presentations
---
Meeting Events & Activities
Arrival Day Event
Tuesday, November 5th, 5:00 – ??? PM
Arriving the night before the meetings begin? Relax with friends and colleagues at the Yardhouse. The Yardhouse is located in the Fashion Square Mall less than a mile from the Hotel. TMS has tables reserved beginning at 5 PM Tuesday, November 5th. The Yardhouse features innovative comfort food and a beer menu of over 118 beers from local and imported breweries. Although this is an informal gathering where everyone is encouraged to attend at their convenience, we'd appreciate knowing if you plan to join us so we can plan our group reservation accordingly. Please note that individual costs are borne by attendee.
---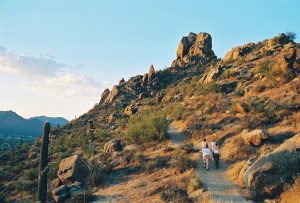 Wednesday Morning Hike
Wednesday, November 6th, 7:00 – 9:30 AM
Join Phil Samblanet, TMS Executive Director, for a short hike in the area before the meetings start. The destination at this time is unknown, and will depend on how many are interested in attending. Ideas are welcome – forward them to Phil. We'll meet in the hotel lobby at 7 am, and will return by 9:30 am in time for a quick shower before the first meetings. Bring comfortable clothes, good walking shoes, a water bottle, and, if needed, hiking poles. Details on the hike will be provided before the meetings, once we determine interest and transportation options. The only cost may be transportation. Make sure you have breakfast before the hike. Embassy Suites offers a complimentary breakfast beginning at 6 AM.
---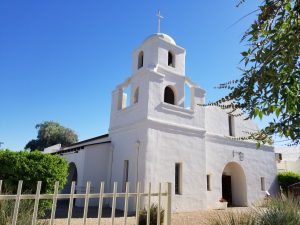 Old Town Scottsdale Walking Tour
Wednesday, November 6th, 8:00 – 9:30 AM
Begin your time in Scottsdale by getting to know it's origins during a Historic Old Town Scottsdale Walking Tour. The group will meet in the Hotel Lobby at 8 AM and share rides to Old Town where we will follow the self – guided tour maps as we explore. The only cost may be transportation. Make sure you have breakfast before the tour. Embassy Suites offers a complimentary breakfast beginning at 6 AM.
TMS Member/Guest Reception
Wednesday, November 6th, 7:30 PM
Join TMS Members and Guests for a Southwestern themed hosted reception at the Embassy Suites Hotel. Relax, catch up, and network with fellow TMS Members and their Guests in the beautiful Paloma Garden setting. This event is included in the Meeting Registration fee and is complimentary to registered Guests.
---
TMS Awards Luncheon
Thursday, November 7th, 12:15 – 2:00 PM
Enjoy a wonderful meal with your fellow attendees as we honor TMS's newest Fellow Member, Scott Walkowicz. TMS will also announce the 2019 recipients of many other awards including the President's Award, Scalzi Award, and Theses Awards. Recognition will also be given to outgoing Directors of the Board and past Committee Chairs. Join us at this luncheon as we congratulate and thank these special Members! Included in registration fee for those registered for Thursday. Separate registration fee applies for Guests.
Museum of the West Docent Led Tour
Thursday, November 7th, 3:00 – 4:15 PM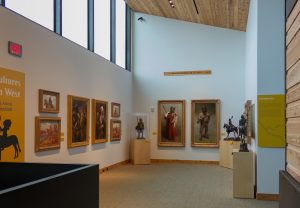 Scottsdale's Western Spirit: Museum of the West celebrates the art, history, and unique stories of the 19 states comprising the American West. The building itself is a work of art that tells a modern, Western story and is LEED® Gold certified. See the West from a whole new perspective on this docent led tour. The museum is an encyclopedia of Western art, from a rare display of Hopi ceramics to lifelike bronze statues of Native Americans. The rotating exhibitions feature hundreds of Western artworks and rare historic artifacts on loan from some of the world's foremost collectors and institutions. A permanent exhibition makes the case for artists as vital chroniclers of Western exploration and expansion. Scottsdale's Museum of the West is a Smithsonian Affiliate museum, and was selected 2016 Best Western Museum in the nation. Cost: $15 per person. Meet in the Hotel Lobby at 2:30 PM Thursday. The group will use the Hotel shuttle and the Hotel's Lyft account for rides to the museum for the 3:00 PM docent led tour. Pre-registration required.
If your time permits, head over to the nearby Scottsdale Museum of Contemporary Art on your own– which is free on Thursdays. No plans for the evening? The Scottsdale Art Walk is also complimentary and begins at 7:00 PM.
Women in Masonry Get Together
Thursday, November 7th, 7:30 PM
Join other women meeting attendees as they head out for cocktails and dinner after the TMS402 Main Committee meeting. The group will decide where they want to go and meet in the Hotel lobby at 7:30. This is a unique opportunity to network with other women in the masonry industry in a relaxed, casual environment. Please note that individual costs are borne by attendee.
Younger Member Get Together
Thursday, November 7th 9:00 PM
TMS's "young" and "young at heart" Members will get together for a fun night out on the town in Scottsdale. Younger Member Get Together registrants will be emailed with Thursday evening's details prior to the meeting. Please note that individual costs are borne by attendees.
---
TMS 402/602 Pizza & Beer Party
Friday, November 8th, 5:30 – 7:30 PM
Join TMS 402/602 committee members for a relaxing evening of pizza and beer following the sub-committee meetings Friday evening. Attendees and Guests can enjoy their meal poolside at the McDowell Terrace. This event is included in the Meeting Registration fee and is complimentary to Guests.
---
General Scottsdale Information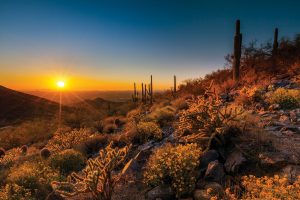 The spectacular beauty of the Sonoran Desert and surrounding McDowell mountains has been attracting people for centuries. The indigenous peoples and Spanish settlers were joined by US Army Chaplain Winfield Scott in 1888 when he visited the Salt River Valley and was impressed with its potential. Scott purchased 640 acres to start a farming operation near the heart of present day downtown. He then recruited settlers from the East and Midwest who were educated and had an appreciation for cultural activities. Ranching operations were also established very early and led to the motto "The West's Most Western Town." The construction of the Granite Reef and Roosevelt dams in 1908 and 1911 transformed the semi-arid area and made possible the expansion of the town. Many early residents also noted the healthy benefits of the climate and resorts were quickly established. The Depression Era saw the influx of artists and architects to the area, including Frank Lloyd Wright who established Taliesin West, which continues his work to this day and Paolo Soleri, the Italian artist who envisioned Cosanti. Cosanti is the combination of the Italian words cosa ("things") and anti ("against"), thus describing the minimalistic and sustainable vision for Soleri's arcological communities.
---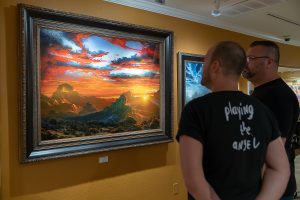 Art flourishes in Scottsdale where a lineup of more than 100 galleries makes it one of the most concentrated collections in the country. The Sonoran Desert escape also is home to acclaimed museums, architectural wonders, award-winning events and a renowned public art program.
You'll find plenty of things to do in Old Town Scottsdale – by day or night! Spend the day browsing the Fifth Avenue shops, trying on Native American jewelry in Historic Old Town, or splurging at Scottsdale Fashion Square, the Southwest's largest retail destination. After dark, dine at one of Old Town's renowned restaurants, check out the weekly Scottsdale ArtWalk (Thursday nights), or hit the clubs in the Entertainment District. Best of all, you can explore all of the city's downtown hub on the free Scottsdale Trolley!