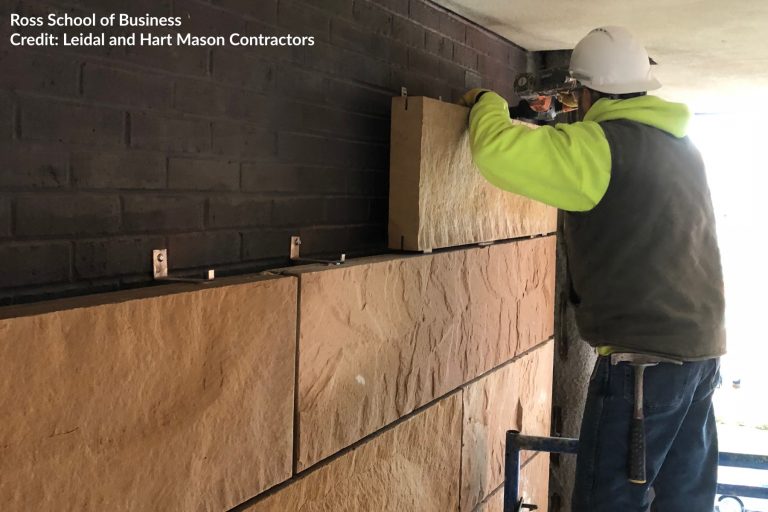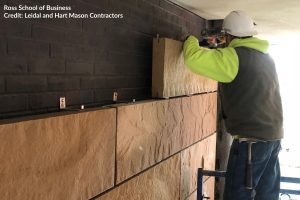 The Masonry Society's 2nd-Thursday-of-the-Month Webinar Series continues in 2020 on February 13th at 1 PM ET with Stone Anchoring Solutions, which will be presented by Scott W. Walkowicz.
This presentation focuses on anchoring design for natural or cast stone cladding of various sizes with emphasis on large scale or 'dimensional' stone. Stone anchoring system selection criteria will be presented followed by discussion of back-up system considerations and anchor design examples. Content will also include a summary of available code and design guide provisions and their application. Hand analysis and FEA methods will be illustrated.
Scott Walkowicz, PE is the owner of Walkowicz Consulting Engineers, Lansing, Michigan and is a former Owner and Structural Department Manager with a multi-discipline firm. He was recently elected to Fellow Member of the Masonry Society and was the 2018 TMS Haller Award winner for enhancing design practice. He currently consults with other engineers as well as architects, contractors and owners on behalf of several regional Coalitions and does specialty structural design and investigative work. Scott is a recognized expert in structural masonry engineering and investigation.
This webinar will provide 1 hour of AIA Learning Units and quantity discounts are available for companies wishing to have several employees receive credit. For additional information, and to register, click here.
Additional webinars are planned for the Spring of 2020 as shown below.
---
| Date | Topic | Presenter(s) |
| --- | --- | --- |
| February 3, 2021 @ 7 pm ET | Introduction to Strength Design of Masonry and Design Methodologies | John Hochwalt, PE, SE |
| February 10, 2021 @ 7 pm ET | Strength Design of Beams | Richard M. Bennett, PhD., PE |
| February 17, 2021 @ 7 pm ET | Strength Design of Walls for Axial Load and Out-of-Plane Loads | Richard M. Bennett, PhD., PE |
| February 24, 2021 @ 7 pm ET | Strength Design of Walls for In-Plane Loads & Seismic Detailing | John Hochwalt, PE, SE |
| March 3, 2021 @ 7 pm ET | Strength Design of Columns and Pilasters & System Behavior | John Hochwalt, PE, SE |
| March 10, 2021 @ 7 pm ET | Strength Design Requirements for Reinforcement & Connectors | Richard M. Bennett, PhD., PE |