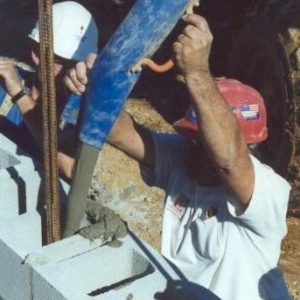 The Masonry Society is pleased to offer a series of 9 webinars on special inspection of structural masonry, helpful for anyone who is or plans to become a Structural Masonry Special Inspector, or who is otherwise involved with special inspection and testing of masonry. A 10th webinar on Basic Plan Reading will be considered in November depending on the interest of attendees.
Through this series of webinars, speakers will address special inspection duties, masonry materials, construction, and protection items to be observed and verified by special inspections. A number of other topics of interest including testing, introduction to code requirements, and more will also be reviewed. The webinars are excellent preparatory instruction for those planning to the take the ICC Structural Masonry Special Inspection Examination.
Register for single webinars or receive a discount by registering for the entire webinar series.
Click here for additional information
---
Webinars on the following topics will be presented at 1 pm ET on each Thursday in September and October, by the speakers listed:
| # | Topic | Presenter | Date |
| --- | --- | --- | --- |
| 1 | Introduction to Special Inspection, the 2018 IBC, and TMS 402/602 | Phillip Samblanet, The Masonry Society | September 5, 2019 |
| 2 | Introduction to Masonry Units (with the prime focus being concrete masonry and clay units) | John Chrysler, Masonry Institute of America | September 12, 2019 |
| 3 | Reinforcement and Connectors | Phillip Samblanet, The Masonry Society | September 19, 2019 |
| 4 | Mortar and Mortar Mixing | Jamie Farny, Portland Cement Association | September 26, 2019 |
| 5 | Grout | Jamie Farny, Portland Cement Association | October 3, 2019 |
| 6 | Basic Masonry Construction including tolerances and movement joints | John Chrysler, Masonry Institute of America | October 10, 2019 |
| 7 | Reinforcing and Grouting | Phillip Samblanet, The Masonry Society | October 17, 2019 |
| 8 | Hot and Cold Weather Construction | Jamie Farny, Portland Cement Association | October 24, 2019 |
| 9 | Testing | John Chrysler, Masonry Institute of America | October 31, 2019 |
---