Description
This session of Masonry 101 provides a comprehensive introduction to grouts and grouting for new masonry construction, especially for those who have little to no experience with masonry but find themselves needing to design or review projects. It describes the purpose of grout for masonry construction, both fine and coarse, as well as conventional and self-consolidating mixes, and desirable properties for all of these. It describes the materials that comprise grout and explains how grouts are specified, batched, mixed, and placed. Test methods for grout and preparation of test specimens are explained.
---
Learning Objectives:
Describe fresh and hardened grout properties for masonry construction and describe the materials used to produce grout
Explain the two methods for specifying grout for masonry construction and reporting requirements (submittals)
Overview the proper construction practices for mixing and placing of traditional and self-consolidating grout
Review testing and quality assessment procedures
---
About the Presenter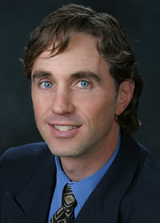 Jamie Farny, Director, Building Marketing at the Portland Cement Association
Jamie Farny is director of building marketing for the Portland Cement Association. He focuses on promoting the use of concrete and masonry systems for low- and midrise buildings, including cast-in-place, precast, tilt-up, insulating concrete forms (ICFs), and concrete masonry. Farny is also involved in promoting white cement, plaster, and architectural and decorative concrete.
He participates in several industry groups: The Masonry Society, the American Concrete Institute, and ASTM International. He is a voting member of several committees of TMS, including TMS 402/602, which is responsible for developing the building code requirements and specification for masonry structures. He serves as the current chair of ACI's Residential Concrete Work Committee, ACI 332, and is a voting member of ACI committees on ICFs, plastering, and decorative concrete. He is PCA's voting member of ASTM's committees on mortar and grout (C12), plastering (C11), and masonry units (C15).
Farny has experience developing technical and promotional materials on a wide variety of cement-based materials, as well as background testing concrete and other construction materials. He holds a B.S. degree in Civil Engineering from the Illinois Institute of Technology.