TMS Spring 2017 Meeting – Denver Colorado
April 19, 2017

-

April 22, 2017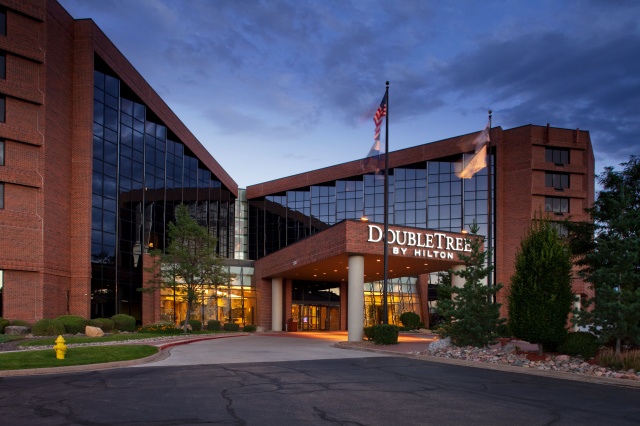 ---
Register for the meeting using the links below:
*Members must be logged in to receive the lower registration rate.
---
The 2017 Spring Meeting of The Masonry Society (TMS) will be held in Denver, Colorado at the Doubletree by Hilton Denver/Aurora Hotel from April 19-22. Attend TMS business and committee meetings (including TMS 402/602 meetings) and network with other masonry professionals at the social events.
---
A workshop will be held prior to the TMS Spring Meeting on April 17-18, 2017 to discuss problems facing the masonry industries in the USA and Canada and to identify research initiatives for cross-border collaboration.
A series of "roundtable" discussions by masonry researchers from the USA and Canada on specific topics will be used to identify and discuss common challenges and identify potential solutions. Workshop discussions will be summarized a Workshop Report. This event is by invitation only Contact Dr. Arturo Schultz for additional information on the workshop).
For those present on Tuesday April 18, an Arrival Day event will be held across the street at Legends of Aurora Sports Bar, from 5 to 9 PM. On the evening of Wednesday, April 19th, TMS will have a Town Hall meeting that will give a short overview of TMS's recent and planned activities, while also helping the Society to Celebrate it's 40th Birthday. Celebrations will continue during the Member/Guest Reception that follows the Town Hall Meeting.
On Thursday, April 20th, 7:15 – 8AM, TMS will hold a Technical Committee Chairman Training Session. This is for Technical Committee Chairs and Secretaries ONLY. Pre-registration is required for this session by contacting TMS staff or adding a note on your registration form. A light breakfast will be included. A Pizza Party for TMS 402/602 members will be held on the evening of April 20th and a working lunch for the committee will be held on Friday, April 21st.
A meeting to review loads from ASCE 7-16 for the Design Examples of the Masonry Designer's Guide (MDG) will be held on the afternoon of April 22 and on April 23. This meeting is by invitation only, but if you wish to contribute to the Masonry Designers Guide Development, contact Phillip Samblanet.
Hotel Accommodations: The DoubleTree by Hilton Denver – Aurora will serve as the venue for The Masonry Society's Spring 2017 Business Meetings. The Hotel offers outstanding amenities and exceptional service.
Located between Downtown Denver and Denver International Airport the hotel offers complimentary airport shuttle service to/from DIA. For Airport Pick Up:
Go to Baggage Claim, Level 5 and collect luggage.
Call the hotel: 303-337-2800 to inform the hotel you are at the airport and to be advised where to pick up our shuttle.
In the East Terminal, please go to DOOR 505 Island # 3 Door numbers are in BLUE for EAST side and RED for the WEST side.
The Doubletree van will be located on the 3rd island outside these doors on the baggage level of the terminal.
Fitzgerald's Restaurant is open for Breakfast, Lunch & Dinner and several restaurants are near the hotel. The Hotel has an Indoor Heated Saline Pool and a 24 Hour Fitness Room. Precor Heather Ridge Golf Course (18-holes) and the Stapleton Shopping & Entertainment District are near the hotel. Hotel shuttle service is provided to Guest within a 5 mile radius when scheduled in advance. A special TMS Room Block Rate of $124 is being offered and includes Free Internet Access to registered guests under the TMS Room Block. To register at the hotel click here or call 844-296-7290.Sponsorship OpportunitiesThe Masonry Society is offering sponsorships and exhibition space for its upcoming meetings. If you are interested in sponsoring the Meetings, click here for details and to place your sponsorship.
In Case you are interested… The Rockies are playing the Giants at Coors Field on April 21-23, and Phil is taking a walk…TMS has a fair number of baseball fans, and at least a few are considering heading over the game on Friday evening. Information on the game is posted here. If you want to be added to a list of people that would be interested in joining others at the game, let staff know, and we'll try to put you in touch with those that are going.Also after the meetings on Friday, TMS Executive Director, Phil Samblanet is hoping to decompress at the Rocky Mountain Arsenal National Wildlife Refuge with a walk. While the park is in the middle of an industrial area, the Arsenal is a beautiful gem of grasslands and ponds offering a chance to see bison, deer, eagles, hawks, waterbirds, coyote and more. If you are interested in joining him, perhaps with a stop at a drive through for a bite to eat, let him know. Since his truck is small, he can take only the first three that respond. However, there may be an opportunity for others to join if cars are available.