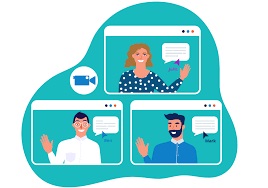 The Masonry Society will be holding Virtual Spring Meetings from April 12-23 to conduct needed business of its Committees.
The Executive Committee and Board of Directors meetings will be delayed until May or June 2021 (dates/times to be determined) to allow more time for committees to prepare for those meetings and additional time for budgeting considerations.
TMS 402/602 Subcommittee meetings will be hosted separately. See the schedule posted below for information on those meetings.
How to Find Your Meeting Links
Option 1 – Open the Events tab on your TMS Dashboard page and find the Streaming Info link for your meeting.
Option 2 – Find the "Your order is complete" email that you received from us (the second, final email you received for your order). Scroll down to the bottom of the email to find a Tickets table and use the Streaming Info link on the far right to access your meeting.
---
Meeting Sponsors
---
Registration Form
Please select the meetings you plan to attend below. You must also pay the Registration Fee in order to access the individual committee links.
– Additional committee registrations can also be added separately later, the meeting fee only needs to be paid once.
– Sustaining and Student Members can register for free. Contact tmsaccountant@masonrysociety.org to get a coupon code before registering.
– Access to meeting pages may be delayed 5-10 minutes while your registration is processed. Contact tmsaccountant@masonrysociety.org if you're still unable to access a meeting page.
– Please pay by credit card if you need immediate access to a meeting as invoiced orders will require manual processing by TMS staff.

---
Products
Price

Town Hall (April 19th, 12 pm – 1 pm ET)

Golly What a Year! Join us as we hear how TMS has responded to the Pandemic, and see a preview of TMS's new Masonry Education Hub/Learning Management System. We'll report on a study to develop an "Online Platform" for TMS 402/602 with Enhanced Commentary, review priority tasks for the year, and look at what the next year may hold. Time permitting, we will also take questions.

Trimble's Trivia Two (April 22nd, 5 pm – 6 pm ET)

Masonry Trivia, TMS History, and More! Following the wildly fun trivia game during TMS's October meetings, Brian Trimble has graciously agreed to host a second trivia game night for our Spring Meetings. Join us, with your favorite beverage in hand, as we play this fun game for bragging rights.
---