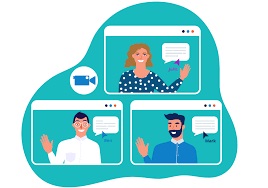 The 2020 Annual Meeting of The Masonry Society will be held virtually October 12-16, 2020. In addition to TMS committee meetings, a number of education offerings detailed below will be offered. Use the registration form below to register for individual sessions and committee meetings. Detailed session descriptions are shown beneath the registration form.
---
---
Education Sessions
The education sessions below will provide 1 hour/1 AIA LU of continuing education credit.
Education Session 1: Existing Masonry Case Study Session
Wednesday, October 14th, 10:00 – 11:00 AM ET
Peter M. Babaian, Principal of Simpson Gumpetrz & Heger (SGH), will begin the session discussing his work on Repairing and Restoring MIT's Great Dome and the Barker Engineering Library.
Carlo Citto, a Structural Engineer with Atkinson-Noland & Associates, will then present his work Assessment and Rehabilitation of Stone Arch Bridges: An Overview.
Craig M. Bennett, Jr., owner of Bennett Preservation Engineering PC, will end the session with Tie Rods and Pattress Plates – A better way to tie unreinforced masonry buildings together: the old-fashioned way.
Education Session 2: Design and Detailing of Perforated Screen Walls
Thursday, October 15th, 10:00 – 11:00 AM ET
Architects are using brick in unique ways as a material of choice and have experimented with incorporating voids in the cladding. Brick screen walls have been used in residential applications for decades to screen undesirable elements such as trash and HVAC equipment. In fact, perforated walls were common in Persia dating back centuries. Now, architects are using screen walls for the entire façade of a structure. With this increased usage is an increased desire to have rules on how to design these elements. Brian E. Trimble, Director, Industry Development and Technical Services of the International Masonry Institute will explore the various ways that perforations can be incorporated within a wall cladding. General rules of thumb will be shown on whether these walls can be used for certain projects. Some information on structural design will be provided, but that information is currently lacking due to lack of research. Examples of how perforated walls were designed on projects around the world will be showcased leading to ways to design these walls.
Education Session 3: Storm Shelters Design and Detailing
Friday, October 16th, 10:00 – 11:00 AM ET
Scott Walkowicz, owner of Walkowicz Consulting Engineers will introduce shelter design standards and history, and will then discuss architectural, structural and construction considerations for these important protection areas. During the presentation, he will review several examples and key design points.
---
Free Webinar Sponsored by the National Concrete Masonry Association (NCMA)
EleMasonry: Design Software for Masonry Elements
Tuesday, October 13th, 5:00 – 6:00 PM ET
EleMasonry is an innovative software package for designing of a variety of masonry building elements. The software can be used to develop code-compliant designs for walls, columns, beams, and pilasters. This seminar will review the features of this software, with focus on how the software can aid designers in completing design work quickly, efficiently, and in accordance with current building codes. Engineers, designers, code officials, and more will want to engage in this informational seminar.
---
Meeting Events
Awards Recognition Program and Close


Monday, October 12th, 11:30 AM – 12:30 PM ET
Join us to acknowledge the tremendous contributions of our members and leaders, and hear who have won Thesis Awards, the Scalzi Research Award, the Haller Award, Service Awards, and the President's Award.
Virtual Arrival Reception
Monday, October 12th, 7:00 – 8:00 PM ET
BYOB&B&B (Bring your own beverage, brick and block). Join us for a few minutes of welcome and introductions, and then we'll break into a number of chat rooms to discuss topics such as "Coolest Thing You've Made in the Last Year", "Your Favorite New Recipe", "Best Book Read Recently" and more. We want this to be fun, and interactive, so bring your ideas and come willing to make some new friends virtually!
Virtual Town Hall
Tuesday, October 13th, 7:00 – 8:00 PM ET
Learn what the Society has been up to and what we will be doing from TMS Leaders. Afterwards, we'll take your questions, and listen to your ideas and suggestions on what you'd like to see from TMS.
Game Night
Wednesday, October 14th, 7:00 – 8:00 PM ET
Come play a Virtual Masonry Quiz Game with us!
Women in Masonry
Wednesday, October 14th, 8:00 – 9:00 PM ET
The Women in Masonry get together will include some of the female trailblazers in the masonry industry and TMS. Since we usually share a meal when we meet in person, we will share our food virtually this time. Have a beverage and an appetizer or snack while we chat and catch up with each other.
TMS Leaders & Legends Forum


Thursday, October 15th, 7:00 – 8:00 PM ET
Everyone is invited as we touch base with leaders and legends of the Society during this fun interactive session. Some attending include past presidents Dan Abrams, Pat Rand, John Melander, and Darrell McMillian, past TMS 402/602 Chairs Richard Klingner, Diane Throop, and Dick Bennett, and many more!
Younger Members Forum


Thursday, October 15th, 8:00 – 9:00 PM ET
Again, everyone is invited, but we'll be focusing in on new trends, and what our younger members have been up to, having trouble with, and want to do!
---
Sponsors