As 2017 comes to a close, we are reminding TMS Members to renew their 2018 dues. Renew by December 31st to take advantage of magazine offers for SMART Dynamics of Masonry, MCAA's Masonry Magazine, and Building Stone Magazine. TMS Members receive a special 20% discount on Building Stone Magazine when subscribing through their TMS membership dues.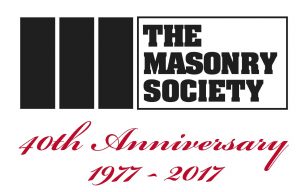 Many members may also generously choose to make tax-deductible contributions to the General Fund, Endowment Fund, Pilot Project Fund, Grimm Scholarship Fund, or Noland Fellowship Fund.
In addition to the usual membership benefits (recognition as a member of TMS; discounts on publications, seminars, webinars, and events; access to all past issue of TMS Journal and TMS Responds at no cost, etc.) 2018 Members are permitted access to print-protected, read-only download versions of the 5 TMS standards listed below at no additional cost. Access to these downloadable files will expire on January 1, 2019.
Cast Stone Standards (TMS 404-16, TMS 504-16, TMS 604-16)
Direct Design Handbook for Masonry Structures, 2013 (TMS 403-13)
Standard Method for Determining the Sound Transmission Class Rating of Masonry Walls (TMS 302-12)
Click here to access these files
---